Translate User interface of BestSync to your native language
BestSync supplies the language patches of following languages:
NOTE: The following language patches are for BestSync 2022 later.
Method to apply the language patch:
Download the language patch DLL (BestSyncApp.XXXX) to the install folder of BestSync.
Select the [Option/Language] menu to switch the language of the user interface.
Get a free Ultimate License by translating the BestSync UI to your native language:
Please follow the these steps:
1. Download the English resource script file or resource script of other languages.
2. Decompress the downloaded file, open the BestSyncEng.rc by notepad.exe, and translate the English strings in the resource file to your native language.
Translate the menu string: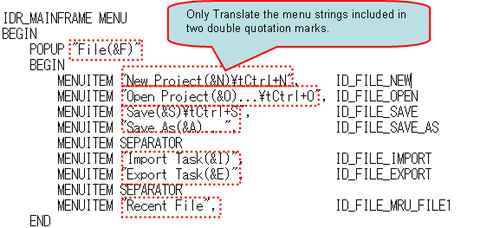 Translate the dialog box: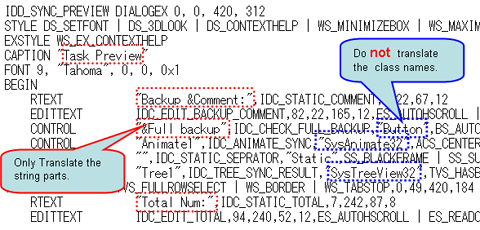 Translate the string table: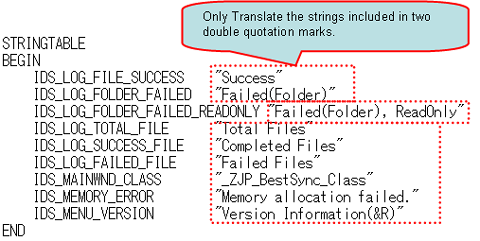 3. Send the translated resource file BestSyncXXX.rc backup to risefly@risefly.com , and tell us the name of your native language and send us the bitmap of the national flag.
4. We'll compile the resource script file to the language patch file, and send the language patch file to you. And your fellow citizen can download the language patch file.
5. We'll present the Ultimate License of BestSync to you.