USB Synchronization
BestSync is an easy-to-use yet powerful file synchronisation utility, for synchronising and backup files between the local folder and Removable Media (such as an USB disk), FTP/FTPS/SFTP server, Network Drive, and Network shared folder etc. BestSync supplies powerful functions that are suitable for business usage.
BestSync provides the following solutions perfectly:
USB Synchronization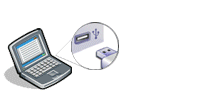 Synchronise File/Outlook (mail, contact, schedule etc) /Windows Mail between home and office by USB disk with the encryption feature. All you need to do, is to insert the USB disk into the home PC, and all the updated files will be compressed and encrypted to the USB disk. Later at the company PC, when you insert the USB disk, all the updated files will be decrypted and decompressed to the PC!
Zip File Synchronization


Synchronise a folder with a ZIP file, compress a folder to a ZIP file automatically with complex filtering conditions. Only changed files are put into the ZIP file, and deleted files are removed from the ZIP file. SupportAES (Advanced Encryption Standard) 128Bit/256Bitcryptographic algorithm to protect the zip file with password.BestSync backup files to a ZIP file if these files will be replaced or deleted during the synchronisation.
File Backup

Automatically backup your critical data to external storage, NAS, FTP, network volume by a flexible schedule. Supports "Volume Shadow Copy" service to copy open/locked file. Supports Incremental and full backups. Flexible schedule can be specified, just setup the task once, BestSync can backup the files reliably and continuously.
File Synchronization
Keep files the same between branch companies or subsidiary companies by NAS, Shared folder, or USB drive. Ensure that you always work on the same updated files. Supports Real-time synchronisation to synchronise files immediately after the files are changed, and can run as Windows Service that need not user logon.